Bamboo: A Cost-Effective Alternative to Hardwood Flooring
Photo: © Patryk Kosmider - Adobe Stock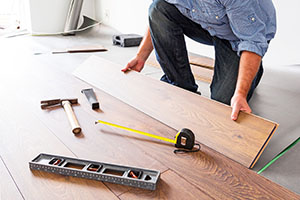 Wood floors add a winning combination of elegance, convenience, and value to a home. Hardwood, such as oak or maple, is durable and attractive, yet comes at a significant cost that may not be within your budget. Bamboo offers the advantages of traditional hardwood materials without the hefty price tag. Here are five great reasons to consider bamboo flooring:

Cost-Effective: High-quality bamboo is comparable to traditional types of hardwood but weighs in at a fraction of the price.

Eco-friendly: The wood can be harvested in as little as four years after planting, compared to 20 years or more for hardwood. This rapid growth makes it extremely sustainable. Your floors will last far longer than it takes to grow a replacement.

Flexible Decor Style: Bamboo flooring can fit into any decor style as it's available in a huge range of stains and finishes, including classic pine-effect, cherry-red, and a contemporary distressed look.

Easy to Clean: Bamboo floors are exceptionally easy to keep clean. Simply sweep or vacuum once a week or so, followed by a mop with plain water or mild detergents, and your flooring will stay looking good as new for years.

Installation Options: Bamboo floors are also available in a wide range of formats, widths, and thicknesses, with fitting options including glue, nails and screws, or even click-lock for easy installation anywhere around your home.

Bamboo flooring is an ideal choice for your next major home-improvement project, and its growing popularity means it's easily available at an economical price either online or at your local flooring store.