Three Ways a Qualified Real Estate Agent Can Help You Sell Your House
Photo: © Andy Dean - Adobe Stock Photo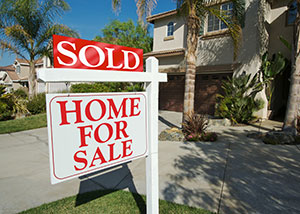 Do you need to sell your home so you can relocate? You'll want a real estate professional that knows your local market and who will strive to help you find the right buyer. There are many advantages to working with a great real estate professional. Here are the top three:
1. The Price Is Right
The wrong price can cause a home to sit on the market for a long time. If you must sell your current home before moving out, the ability to relocate can be hampered by a lack of serious offers. A real estate professional helps you price your home for sale in comparison with other similarly sized homes in your area.
2. Open House Success
Don't show your home alone. The Open House event is one way a professional real estate agent builds interest in your home. The agent is also able to build a rapport and follow-up with potential buyers. An agent will work with you to schedule a convenient time to show your home to buyers.
3. Trusted Advice
It's overwhelming to try to sell your home without help. Just having the required information doesn't sell your home. A professional real estate agent serves as your representative, suggesting solutions such as list prices and low-cost ways to fix up the house before showing it. Your agent has no emotional attachment to your home, so you can count on an unbiased opinion.
When you're ready to sell, it's important to hire someone who will give you the right information and organize all of the details of the selling process. Contact me today for more ways I can help you sell your home.