Low Inventory Didn't Hinder National Home Sales
Photo: © Wavebreak - Adobe Stock Photo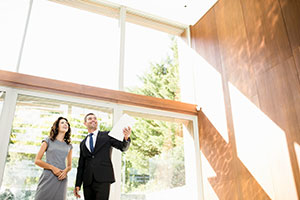 Severe supply shortages have plagued the housing market for the past few months, and March was no exception. By the end of the month, there were 1.83 million existing homes on the market. This is the 22nd straight month that inventory has fallen year over year; March's inventory was 6.6 percent lower than a year ago. At the current sales pace, unsold inventory would supply the market for 3.8 months. What's more, 48 percent of homes remained on the market for less than 30 days. However, inventory increased slightly month over month, and the 5.8 percent increase was enough to boost sales.
Sales Are Up
Existing-home sales set the highest pace in ten years in March. Strong sales in the Northeast and Midwest tempered more stagnant sales in the West. Overall, sales were 5.9 percent higher than last year. With 5.71 million existing homes sold, sales haven't been this high since February 2007, with a record 5.79 million sales. If inventory continues to increase, sales should follow.
Prices Continue to Rise
The perennial housing-supply shortages are having a direct impact on home prices. More buyers are competing for fewer homes on the market, and prices are being driven upwards as a result. In March, the median existing-home sales price climbed to $236,400, an increase of 6.8 percent from last year. This is the 61st month in a row of year-over-year price gains. According to Lawrence Yun, chief economist for the National Association of Realtors, "Until we see significant and sustained multi-month increases in housing starts, prices will continue to far outpace incomes and put pressure on those trying to buy."
Competition Is up for Entry-Level Homes
First-time buyers accounted for 32 percent of all buyers in March; this is unchanged from February and up 2 percent from last year. Realtors in many markets across the country are reporting more competition for entry-level homes as more first-time buyers are looking to enter the market. William E. Brown, president for the NAR, recommends patience: "The best advice is to lean on the guidance of a realtor throughout the home search and be careful about stretching the budget too far." First-time buyers may lose out on a home or two before they finally see an accepted offer.
Regional Home Sales
Northeast - Existing-home sales annual rate of 760,000; an impressive increase of 10.1 percent from February and 4.1 percent from March 2016.
Midwest - Existing-home sales annual rate of 1.31 million; an increase of 9.2 percent from February and 3.1 percent from March 2016.
South - Existing-home sales annual rate of 2.42 million; an increase of 3.4 percent from February and 8.5 percent from March 2016.
West - Existing-home sales annual rate of 1.22 million; a decrease of 1.6 percent from February, but an increase of 5.2 percent from March 2016.