Despite Fewer Affordable Homes for Sale, National Home Sales Rise
Photo: © Warrengoldswain - Dreamstime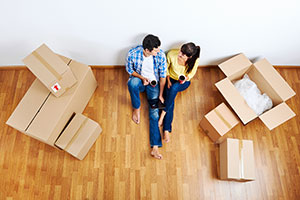 According to the National Association of Home Builders/Wells Fargo Housing Opportunity Index (NAHB/HOI), housing affordability has hit a new low, the lowest since the third quarter of 2008. To a family earning the US median income of $65,700, 59.9 percent of all homes sold between October and December 2016 were affordable. In comparison, 61.4 percent of homes sold in the third quarter of 2016 were affordable.
The Costs of Buying
The decrease in affordability is in part attributable to an increase in housing prices, along with rising mortgage rates. From the third to the fourth quarter, home prices climbed $3,000 to $250,000. While prices were increasing, so were average mortgage rates, which rose from 3.76 percent in the third quarter to 3.84 percent in the fourth quarter. However, the increase in interest rates should be offset by rising incomes, which will help keep more homes affordable for more buyers.
Supply Woes
Housing affordability is also being impacted by problems in the new-home sector. Home builders are dealing with a lack of available building lots and a shortage of skilled labor; this is keeping the supply of new homes low, which leads to a drop in housing affordability. Though builders are optimistic about the rest of 2017, "they remain concerned that regulatory constraints and lot and labor-supply issues are preventing a more robust recovery," according to Granger MacDonald, chairman of NAHB. As builders pay more to buy land and hire labor, home prices will increase. Robert Dietz, chief economist of NAHB, believes policymakers in all levels of government need to do more to prevent regulatory issues from impacting housing affordability "while officials at the state and local level need to take steps to put more lots in the pipeline to help offset future price growth."
Existing-Home Sales Climb
Despite rising mortgage rates and lower housing affordability, existing-home sales in January set one of the fastest paces seen in a decade with 5.69 million. Not since February 2007 have sales climbed this high. All regions, except the Midwest, posted increases in existing-home sales. An ever-improving job market and a rise in consumer confidence led to the gains; these factors were enough to compensate for low inventory levels.
Regional Breakdown

Northeast - Existing-home sales annual rate of 800,000; an increase of 5.3 percent from December and 6.7 percent from January 2016.

Midwest - Existing-home sales annual rate of 1.29 million; a decrease of 2.2 percent from December and 0.8 percent from January 2016.

South - Existing-home sales annual rate of 2.31 million; an increase of 3.6 percent from December and 3.1 percent from January 2016.

West - Existing-home sales annual rate of 1.29 million; an increase of 6.6 percent from December and a notable 8.4 percent increase from January 2016.