Four Life Changes that Affect your Taxes and How to Tackle Them
Courtesy of Brandpoint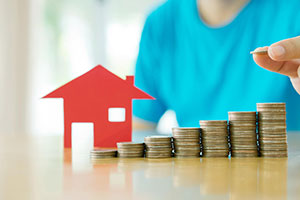 Life changes often mean tax changes. Whether it's getting married, buying or selling a home, moving abroad, or having a baby, misunderstanding the tax and financial implications of these life changes can lead to taxpayers making mistakes or leaving money on the table.
Depending on your situation, there are new tax implications that will impact your benefits, tax bill, and how you file. If you experienced a life change in 2016, here is a list of tax implications and how they will affect you.
Marriage
Many couples close the book on their wedding to-dos once the last thank-you card has been sent, but looking at your new tax situation is an important first step in your married life. There are some instances when getting married can have negative implications for a couple's tax situation. Once you're married you must file either as married filing jointly or married filing separately. In some cases, a couple with one spouse earning most of the household income will benefit because their overall tax bracket may decrease. However, a couple with two high earners may find they face a higher tax rate than if each paid tax only on their own income and added the taxes paid.
However, there are some ways to protect against potential negative tax implications. After your marriage is official, update your W-4 with your employer to account for your new marital status. If you're self-employed or a small business owner, make sure to adjust your quarterly estimated tax payments.
Buying a House
Purchasing a home may open the door to more deductions through itemizing if you aren't already doing so. Once you become a homeowner, you can deduct many of your home-related costs, including your qualified home mortgage interest, points paid on a loan secured by your home, real estate taxes, and private mortgage insurance premiums paid on or before December 31, 2016. If you choose not to itemize, you may benefit from other tax advantages such as penalty-free IRA withdrawals if you are a first-time homebuyer under the age of 59 and a half, or residential energy credits for purchases of certain energy-efficient property.
New homebuyers should be on the lookout for Form 1098 Mortgage Interest Statement, which is used to report mortgage interest. This form can help you identify these deductions when completing your Form 1040.
Moving Abroad
Are you excited to move abroad but have no idea what will happen to your taxes and how to file? Many Americans living and working overseas will not owe tax to the IRS because of the foreign earned income exclusion and foreign tax credit. However, even if you qualify for those benefits, you have to file a US tax return each year if you received income over the normal filing threshold.