National Housing Market: Higher Prices Helping Repeat Buyers
Photo: © Steve Debenport - iStockphoto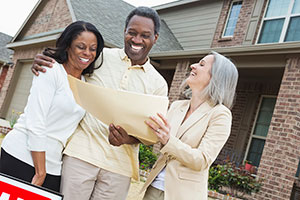 To measure the stability of the housing market, Freddie Mac's Multi-Indicator Market Index (MiMi) looks at the number of home-purchase applications, the proportion of on-time mortgage payments, the employment picture, and the payment-to-income ratios for markets across the country. All of these indicators point to a national housing market that is on the outer range of its historic benchmark and continuing to improve month after month. In April, the national MiMi value reached 84.1, up 0.27 percent from a month earlier and 1.63 percent from three months earlier. For the past 48 straight months, the MiMi has climbed year over year, with an increase of 7.37 percent in April. While the latest MiMi value is far off its record-high value of 121.7, it is still 42 percent above its all-time low, posted in October 2010. What's more, the MiMi has increased 36.5 percent over the past four years.

Trading Up or Downsizing
In May, existing-home sales reached their highest pace in almost a decade, climbing 1.8 percent to 5.53 million. Sales have been on the rise for the past three months. According to Lawrence Yun, chief economist for the National Association of Realtors, "This spring's sustained period of ultralow mortgage rates has certainly been a worthy incentive to buy a home, but the primary driver in the increase in sales is more homeowners realizing the equity they've accumulated in recent years and finally deciding to trade up or downsize." These repeat buyers are using the proceeds of their past home sales as down payments to fund their new home purchases. First-time buyers, who often struggle to find the money for their down payments, are still finding it difficult to enter the market.

Cashing In on Home Equity
Median sales prices for existing homes were pushed to an all-time high in May due to higher demand and lower supply. Last June, the median sales price was $236,300. This May, after 51 steady months of year-over-year gains, median prices reached $239,700. This is 4.7 percent higher than last May's sales price of $228,900. These higher prices are helping repeat buyers to cash in on their home equity and trade up to a larger home. Yun believes that if job growth remains steady, repeat buyers could make up most of the summer housing market as well.

Regional Breakdown

Northeast - Existing-home sales annual rate: up 4.1 percent to 770,000. Sales are 11.6 percent higher than May 2015.

Midwest - Existing-home sales annual rate: down 6.5 percent to 1.3 million. Sales are still 3.2 percent higher than May 2015.

South - Existing-home sales annual rate: up 4.6 percent to 2.28 million. Sales are 6.5 percent higher than May 2015.

West - Existing-home sales annual rate: up 5.4 percent to 1.18 million. Sales are 1.7 percent lower than May 2015.