6 Reasons to Avoid Paying Off Your Home Mortgage Early
Photo: © Ldprod - Fotolia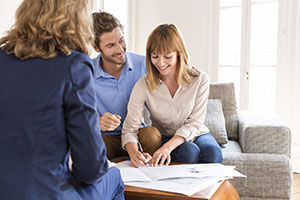 Everyone knows that having a lot of debt is a bad thing. And most of us are well aware that paying off debt as soon as possible is a smart idea. So it may come as a surprise that paying off a home mortgage early may not be a good idea. In fact, doing so could actually be detrimental to your finances. The following are six reasons why you shouldn't pay off your home mortgage early even if you have the means to do so.

1. Prepayment Penalties
Depending on the terms of your mortgage, there may be penalties involved with paying it off early. The money you would use toward paying a prepayment penalty could be put toward something more beneficial, such as an investment or other debts.

2. Prioritize Debts
You may want to pay off your mortgage because it's the biggest "debt" that you have. However, if you have other debts, such as credit card debts or other bank loans, you should pay those off first. Most credit card debt has a much higher interest rate than home mortgage debt.

3. Focus On Retirement
The extra money that you are thinking about putting toward your mortgage to pay it off early could be used to bolster your retirement funds. This way your mortgage will be paid off by the time you retire and you'll have more money for your retirement.

4. Have an Emergency Fund
It's important to have savings for an emergency. If you put all your extra money toward paying off your mortgage and suddenly find yourself in a financial emergency, you may end up having to take out another loan with a higher interest rate! Before you put extra money toward your mortgage, make sure you have an emergency fund.

5. Make an Investment
Instead of putting extra money toward your mortgage, you may be better off investing it. That extra money could be put to work in a long-term investment or a business so that by the time your mortgage is paid off, you have additional income. That's money that you wouldn't have if you used it to pay down your mortgage early.

6. Outlast Inflation
Paying off your mortgage now may actually be more expensive than just making the required payments every month for the duration of the loan term. This is especially true if you have a fixed-rate mortgage. The reason? Because your mortgage payments aren't accounting for inflation. Your income adjusts with inflation, but your home mortgage payment is fixed. Your monthly payments will seem much more affordable 10 or 20 years from now.