National Housing Market Trends
Photo: © Andy Dean - Veer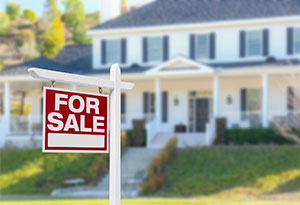 The Multi-Indicator Market Index (MiMi) measures the stability of the national housing market by analyzing home-purchase applications, payment-to-income ratios, and local employment prospects. Freddie Mac's MiMi reached 81.9 in October, indicating that the housing market is on the outer range of stable activity. The MiMi has posted gains of 6.31 percent year over year and has improved by a total of 38 percent since its all-time low in October 2010. It is still, however, far off its all-time high value of 121.7.

Future Housing Affordability
Len Kiefer, deputy chief economist of Freddie Mac, expects "homebuyer affordability to decrease in the coming year, but we don't expect tighter monetary policy to generate a spike in longer-term interest rates in the foreseeable future." While short-term rates are expected to rise moderately, the increase will not take mortgage rates far above their historically low levels. Kiefer believes that these affordable mortgage rates, along with rising employment and income levels, will lead to "strong growth in household formation, construction, and home sales."

National Pending Home Sales
Nationally, contract activity dropped slightly, as the Pending Home Sales Index (PHSI) fell 0.9 percent in November. While the index has increased year over year for the past 15 months, November's 2.7 percent year-over-year gain was the smallest increase seen since October 2014. In comparison, pending sales peaked in May 2015 to a nine-year high. Regionally, pending home sales rose moderately in the Midwest and the South, but steeper drops in the Northeast and the West offset those gains. In the Northeast and the West, the PHSI dropped 3 percent and 5.5 percent, respectively. When compared to a year ago, the index is still 4.3 percent higher in the Northeast and 4.5 percent higher in the West. The Midwest saw the index rise 1 percent in November, up 4.1 percent from November 2014. And in the South, the PHSI climbed 1.3 percent higher from a month earlier and 0.5 percent higher from a year earlier.

Fewer Affordable Homes
Two key factors led to the decline in the PHSI: a drop in the supply of homes and rising home prices. For all of 2015, the national median existing-home price increased by 6 percent from a year earlier. Lawrence Yun, chief economist of the National Association of Realtors, says, "While feedback from realtors continues to suggest healthy levels of buyer interest, available listings that are move-in ready and in affordable price ranges remain hard to come by for many would-be buyers." By the end of the year, existing-home sales should set a pace of around 5.25 million. This will be the highest sales pace recorded since 2006.