Pending Home Sales Increase and Mortgage Rates Hold Steady
Photo: © Stevecoleimages - iStockphoto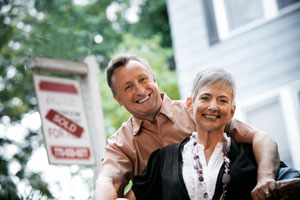 More real estate contracts were signed in January than in months past; what's more, all regions of the country except the West reported a healthy increase in the number of pending home sales. While the West saw a slight improvement, higher gains were hampered by a lack of inventory. The latest housing market data shows that the recovery isn't just isolated; it is widespread.

A Rising Index
In January, the Pending Home Sales Index rose 4.5 percent to 105.9. This represents a healthy 9.5 percent increase above January 2012's index of 96.7. The last time the index spiked this high was April 2010, when it reached 110.9. Back then, the high index was due to the home buyer tax credit. Taking the increases caused by tax credits out of consideration, the index last reached this high in February 2007, when it posted 107.9.

Steady Mortgage Rates
Mortgage rates, meanwhile, are holding steady near their 65-year record lows. The 30-year fixed-rate mortgage averaged 3.52 percent for the week ending March 7; the same time last year, the average was 3.88 percent. The low trend continued with the 15-year fixed-rate mortgage. For the week ending March 7, it averaged 2.76 percent, compared with 3.13 percent for the same week in 2012.

Supply and Demand
The low mortgage rates are proving beneficial to the housing recovery. With housing affordability up and unemployment on the decline, there is an increased demand for homes among buyers. At the same time, inventory is dropping. This leads to a shift in the balance between supply and demand that favors sellers in most regions of the country.

Home Prices Increase
The outlook for sellers looks even rosier with the latest projections from the National Association of Realtors. NAR economists predict home prices will rise over the coming year due in part to inventory shortages. This will help sellers achieve a higher sales price, but it could also slow the market down. While NAR economists expect contract activity to rise in 2013, they believe that the number of total sales will rise less than it did in 2012; they forecast 5 million existing-home sales and a price growth of 7 percent.