7 Mistakes to Avoid When Investing in Real Estate
Photo: © Artazum Shiyan - Shutterstock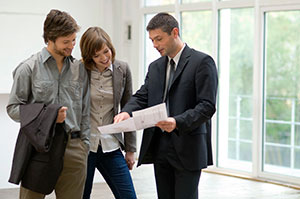 There is money to be made in real estate, but you need to think about real estate investing as the business it is. Here are some common mistakes that beginning investors should avoid.
1. Getting emotionally involved.
This is the biggest and most common mistake beginning investors make. Emotions and business do not mix well. In this case, falling in love with a property will almost always ensure that you pay too much to make it profitable.
2. Paying too much.
To make money investing, you have to find a good deal. Look for properties that need a little fixing up. Your goal is to find a distressed property that you can purchase for around 70 percent of comparable listings.
3. Ignoring schools.
Good schools attract good renters. Conversely, only the most desperate renters are willing to subject their children to failing schools. And renters in desperate financial situations are not renters you want occupying your property.
4. Buying a low-priced home in a bad neighborhood.
Property that is situated among vacant or foreclosed homes will not be enticing to future renters. Property in neighborhoods that experience vandalism and other crime is not worth the investment. Before you buy, make sure that this is a neighborhood that renters will want to live in.
5. Putting too much of your own money down.
This is not your home; it is your investment. As such, you should choose a property that will bring enough rent to cover the mortgage even if you put little money down. When you keep your funds liquid, they are available for emergency repairs and upgrades.
6. Forgetting to calculate taxes.
Sometimes high property taxes mean that your rental property is in an area with great schools and other quality infrastructure. However, sometimes it simply means the area is overtaxed or has poorly managed local government. If your proposed rental property includes high property taxes, make sure that the area's desirability compensates for the extra cost.
7. Disregarding local trends.
Check out the area's employment opportunities. Are they growing or shrinking? Find out about any scheduled future development. Is the area adding parks, shopping, or even a public transportation hub? Proposed new condominiums and apartment complexes could indicate a growing community, which is good news. However, new condos and apartments also mean competition for the best renters. Weigh the pros and cons of local trends before you invest.