National Home Prices Continue to Rise
Photo: © Zadorozhnyi Viktor - Shutterstock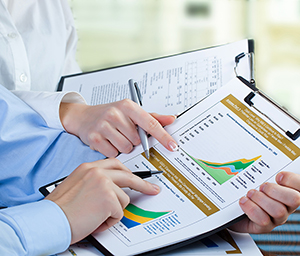 Median home prices are showing strong year-over-year growth. Annual prices reached the highest rate in the past eight years in November, when the national median existing-home price climbed to $196,300. The median time for a home to stay on the market in November was 56 days―a slight drop from October's median of 54 days but a significant improvement over November 2012's median time of 70 days.
Not in Distress Anymore
One major factor in the rising prices is the lack of distressed homes on the market. Foreclosures and short sales made up 14 percent of all November sales. This is down from 22 percent at the same time last year. The number of first-time buyers making the leap into the housing market remained relatively unchanged; this group accounted for 28 percent of all purchases in both October and November 2013, only a slight drop from 30 percent at the same time last year.
National Sales Decline
Existing-home sales dropped by 4.3 percent in November. Sales are down 1.2 percent from the same time last year, marking the first time in 29 months that sales fell below year-ago levels. In the Northeast, existing-home sales declined 3.0 percent, but this was still 6.6 percent above November 2012's sales pace. The Midwest saw sales drop 4.1 percent, a figure unchanged from a year earlier. Sales also declined in the South by 2.4 percent but still managed to beat November 2012's sales figures by 1.0 percent. But no region in the country was hit as hard as the West; sales dropped 8.5 percent, which is 10.1 percent lower than the same time last year. A lack of housing inventory, particularly in the West, is constricting sales; so too are higher mortgage interest rates.
More Construction
Builders are seeing potential in the housing inventory shortage. Builder confidence rose four points in December to 58 on the National Association of Home Builders/Wells Fargo Housing Market Index. Builders saw promise in all of the index components, as all three posted an increase; the current sales environment, future sales expectations, and traffic of potential buyers all gained on the index, climbing six points, two points, and three points, respectively. This December's index reading is 11 points higher than at the same time last year; what's more, the index has remained above 50 for the past seven months. Meanwhile, despite a drop of 3.1 percent, the number of overall building permits issued in November remained above the million mark―a good sign for future building activity.