Remodeling Market Index Highest Since 2004
Photo: © Udra11 - Dreamstime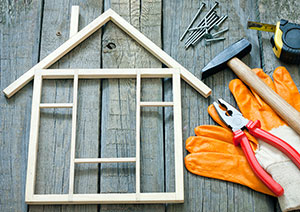 More homeowners are upgrading their homes' windows and installing their dream kitchens. For the second quarter in a row, the Remodeling Market Index has climbed. According to the National Association of Home Builders, the RMI has risen by a modest two points to 57. This is the highest the index has reached since the first quarter of 2004. The index measures the optimism of remodelers in regards to the current and future state of the remodeling market. A reading above 50 indicates that more remodelers believe home renovation activity is improving rather than declining.
Who's Doing What?
In terms of index specifics, major home additions and alterations increased from 51 to 55. Minor additions and repairs improved from 55 to 58. General home maintenance and repairs also saw gains, rising from 57 to 59 in the index. Regionally, the RMI has seen gains for the past two quarters in the Northeast, Midwest, and West. And while the index dropped slightly in the South in this past third quarter, it had posted a significant gain of five points in the second quarter. All four regions scored an RMI of 50 or higher in the third quarter.
Why the Rise?
The climb is due in part to an increase in existing home sales. To compete in the housing market, homeowners are taking on renovations, from minor repairs to major upgrades. Remodelers have also benefited from rising home values. Homeowners who did not have the budget to extend or upgrade their home during lean economic times are now finding the funds for renovation projects in their home equity. In the coming year, existing home sales and house prices are expected to increase, but it will be at a slower rate. Since home sales and prices and the Remodeling Market Index are so closely aligned, economists believe remodeling activity will increase, but at a slower pace.