3 National Housing Market Trends
Photo: © Dpproductions - Dreamstime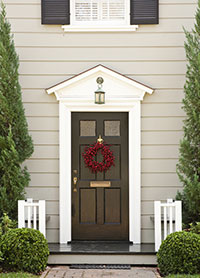 After hitting post-recession highs, existing-home sales declined in September. According to the National Association of Realtors, total existing-home sales were down 1.9 percent from August to September. Yet for the past 27 months, sales have stayed above year-ago levels, and September proved to be no exception; sales are still 10.7 percent above the pace set at the same time last year.
The Northeast saw a sales decline of 2.8 percent but managed to surpass last year's existing-home sales by 15.0 percent. The Midwest's decline of 5.3 percent was still 12.6 percent higher than September 2012. In the South, a slight drop in sales of 1.4 percent still posted above last year's sales pace by 9.9 percent. And it was all good news out of the West; not only did existing home sales in September rise by 1.6 percent, but sales were 7.8 percent higher than a year ago.
1. Higher Prices, Fewer Choices
The existing-home sales decline was anticipated by NAR economists. Income growth has not kept pace with home price increases. As a result, affordability has dropped to a five-year low. That trend could continue into the coming months as mortgage interest rates rise. Adding to the affordability issue is limited inventory. September saw no relief from August's tight 5.0-month supply of homes. In comparison, in September 2012 there was a 5.4-month supply. This shortage of homes available for sale is continuing to put pressure on home prices across the country. September is the tenth month in a row that home prices have seen year-over-year increases in the double digits.
2. Fewer Distressed Homes for Sale
Home prices are also on the rise because there are fewer deals to be had in the current housing market. Distressed homes accounted for only 14 percent of all sales in September; nine percent were foreclosures, while five percent were short sales. This is a significant improvement over last September's figures, when 24 percent of all homes on the market were distressed.
3. Homes Selling Faster
The government shutdown will affect both buyers and sellers. The tax transcripts needed for mortgage loan approvals were delayed, which will have an impact on the transaction process and upcoming sales closings. Fortunately for home sellers, a faster sales pace will help offset any delays caused by the shutdown. Last September, the median time on the market for all homes was 70 days. This September, sellers could expect to close much sooner, with a median time of only 50 days. And 39 percent of all homes sold in September were on the market for less than a month. Faced with higher home prices, rising mortgage rates, and a short inventory selling out in a short time, buyers should consider signing their contracts now.