Sellers, You Can Still Get a Great Price for Your Home
vm / Istock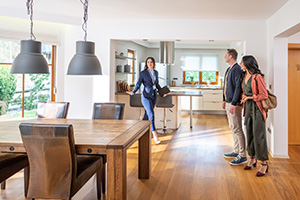 As mortgage rates continue to climb, many have anticipated a significant drop in home prices. However, that hasn't happened yet and is unlikely to occur anytime soon. In fact, property prices remain high and are even rising in some markets. Here are several factors contributing to high property prices:

Very Low Inventory
The real estate market is experiencing an unprecedented shortage of available homes. Compared to past "normal" years, there are only about half as many homes for sale. This scarcity has created a competitive environment where demand exceeds supply, leaving buyers motivated to find a home.

Lawrence Yun, chief economist for the National Association of Realtors (NAR), notes that limited supply has led to multiple-offer situations, with one-third of homes selling above their list prices. Listing your home now ensures it stands out in a market looking for options, making it a prime candidate for buyers.

Reluctant Sellers
Another factor contributing to the high property prices and low inventory is the phenomenon of reluctant sellers. Many homeowners who purchased a home a few years ago have locked in historically low mortgage rates and are hesitant to part with their homes. This reluctancy to sell not only tightens the available inventory, but also affects both sides of the market?it's keeping buyers looking to move up from finding suitable options and sellers from listing their homes.